For Businesses with High-Speed Data Needs
A leased line is a private connection between your business and an internet service provider. It offers many benefits over a standard broadband connection, including higher speeds, more reliable access, and increased security. One of the biggest challenges that businesses face today is keeping up with the high-speed data demands of their customers. A leased line can help your business keep up with these demands by providing a fast and reliable connection. We are the best leased line providers in Delhi that can offer your business a high-speed connection between business locations, regional centers, data hubs, and more to stay ahead of the competition.
Benefits of Choosing Tata Tele as your Internet Leased Line Providers in Delhi
High-speed Connectivity
Inbuilt Security
Convenient Payment Flexibility
Ultra-Low Latency Internet Leased Lines
Permanently Assigned Carrier-grade Connectivity
No Downtime with Triple Path Redundancy
Available Areas in Delhi with Internet Leased Line
Okhala - 110020
Nehru Place - 110019
Netaji Subhas Place - 110034
Mohan Cooperative - 110044
Janakpuri - 110058
Testimonials from our Leased Line Customers in Delhi
We're committed to your success! Here's what our customers have to say...
Play Video
Sangram Pattanayak
IT Head- Indorama
Impressive range of data solutions, tailor-made to support growth and resiliency
Play Video
Bibhas Sen Choudhuri
IT-AGM, Neotia Healthcare Initiatives Limited
The range and reach of TTBS services, as well as support with zero-downtime. 100% satisfied
Play Video
Naveen Kumar
HR Manager, Trax E Services Pvt Ltd
TTBS products are very sophisticated and the service is on-time and exceptional
Play Video
Dr Sinivasa Giri
Managing Director, HYDRO PROKAV PUMPS (I) PVT LTD
Uninterrupted services with zero-down time and exceptional service by TTBS
Play Video
Dushyant Rautela
Business Head, Sincetele Infosolutions Pvt. Ltd.
Seamless services, no worries, and best possible support
Play Video
Ketan Shah
Managing Director, Healthprime Services India Pvt. Ltd.
TTBS provides strong connectivity without interruptions
Play Video
Dipak Rout
Head IT Services, Arihant Capital Markets Ltd.
Very strong in terms of product quality, services and support
Play Video
Mahesh Khiwal
Vice President, Client Servicing and Sales, MIST IT Services
Provides reliable and uninterrupted services, best-in-the market
Play Video
Rohan Patil
Senior IT Manager, Hansa Cequity Research Pvt. Ltd.
Excellent connectivity, process servicing, and zero-downtime
Play Video
Anand Krishnan
Company Representative, NTALK GLOBAL CONNECT PVT. LTD.
TTBS provides us lightning-fast support and their speed of resolution is the best amongst other operators.
Play Video
M J Milton
CEO, ENABL Engineering Pvt. Ltd.
TTBS will be my best bet for any growing business in India. The support is much appreciated
Play Video
Sateesh Prabhu
MD, B2C Technologies
We have been working with TTBS for 8 years and they have helped us achieve zero downtime. I would give them 10/10 on service experience.
Play Video
Milind Mundankar
Chief Information Officer & Chief Technology Officer, Nishith Desai Associates
TTBS engineers and managers have worked tirelessly with us and the support we have received has been great.
Play Video
Rajnish Roy
CEO, Insprit Vision LLP
I know I can trust and rely on TTBS, which is a great feeling to have, so that I can focus on business
Play Video
Sanchit Kulkarni
Director, Mirhae Engineering India Pvt. Ltd.
Always on connectivity, excellent communication product and industry-best support – that's what we get from TTBS
Play Video
Ignatious Rajkumar
IT Head, Ad2Pro Media Solutions Pvt. Ltd.
TTBS supports growth, matches expectations and provides immediate support as needed
Play Video
Sukesh Sharma
IT Head, Fulcrum Worldwide Software Pvt. Ltd.
Seamless connectivity is the backbone of our work and TTBS has never let us down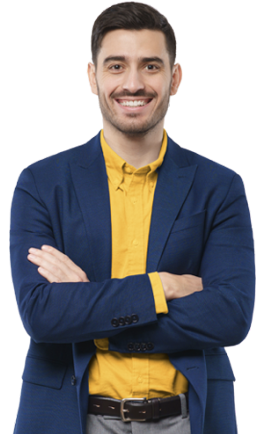 Seeking greater productivity?
Request a free demo today to see how how leased line in Mumbai can benefit your business
Share your details and we'll get you connected.
Got Questions?
Find your answers right here.
Please Fill in Your Details and We'll Call You Back!
Great! Your details have been submitted successfully.
You will soon hear from us.
Please Fill in Your Details and We'll Call You Back!
Great! Your details have been submitted successfully.
You will soon hear from us.
Please Fill in Your Details and We'll Call You Back!
Great! Your details have been submitted successfully.
You will soon hear from us.