Match Your Business Needs With Uninterrupted PRI Connection
Seamless connections that evolve with growing needs are the need of the hour. With the flexibility to upscale to any bandwidth, PRI is here to transform business connectivity. PRI services provide a full featured, 2-way connectivity between ISDN compatible PBX or Key System and the Public Switched Telephone Network (PSTN). Our unmatched SLA offering includes network service availability of 99.5%, a complaint MTTR (Mean time to resolve) of 4 hours and service credits in case of commitment breach. It reduces points of failure and manages networks with fewer channel equivalents.
Download Brochure
Benefits of Using PRI Line Service from Tata Tele
Our SLA-backed PRI Solution offers an enterprise access to a telecom infrastructure that can dynamically adapt to the changing needs of their business
Easy to Deploy, Easy to Manage Voice Connectivity Solution
Supports Video Conferencing Solutions
Enterprise-Friendly Billing System, Extension-Wise Billing Across Offices
Terminates on a PRI Card in PBX Devices
Similar Pilot Number Across Cities
Bundling with PRI Card or EPBAX
Simultaneous 30 Calls Through Single Connection
Reduced Points of Failure
Testimonials from customers using PRI Lines from Tata Tele
We're committed to your success! Here's what our customers have to say...
Play Video
Ritesh Agrawal
Head- Admin and Operations, Myoperator
Association with TTBS is helping us grow in terms of revenue and profit
Play Video
Sangram Pattanayak
IT Head- Indorama
Impressive range of data solutions, tailor-made to support growth and resiliency
Play Video
N K Sinha
Founder-Director, Cube Software Private Limited
TTBS Voice Services has helped us grow faster and the service is excellent
Play Video
Bibhas Sen Choudhuri
IT-AGM, Neotia Healthcare Initiatives Limited
The range and reach of TTBS services, as well as support with zero-downtime. 100% satisfied
Play Video
Pratik Patel
Owner and Founder | Voice ETC
We are handling daily about 10,000 calls. Thanks to TTBS.
Play Video
Shrikant-Salunke
Owner, Insolutions Global Ltd.
Always available, supportive and easy to work with. Supported growth
Play Video
Dushyant Rautela
Business Head, Sincetele Infosolutions Pvt. Ltd.
Seamless services, no worries, and best possible support
Play Video
Nainesh Shah
Head Admin & Infra Indiafirst life insurance company Ltd.
Partnership is built on transparency and that's what we get from TTBS
Play Video
Dipak Rout
Head IT Services, Arihant Capital Markets Ltd.
Very strong in terms of product quality, services and support
Play Video
Rohan Patil
Senior IT Manager, Hansa Cequity Research Pvt. Ltd.
Excellent connectivity, process servicing, and zero-downtime
Play Video
Sateesh Prabhu
MD, B2C Technologies
We have been working with TTBS for 8 years and they have helped us achieve zero downtime. I would give them 10/10 on service experience.
Play Video
Milind Mundankar
Chief Information Officer & Chief Technology Officer, Nishith Desai Associates
TTBS engineers and managers have worked tirelessly with us and the support we have received has been great.
Play Video
Sanchit Kulkarni
Director, Mirhae Engineering India Pvt. Ltd.
Always on connectivity, excellent communication product and industry-best support – that's what we get from TTBS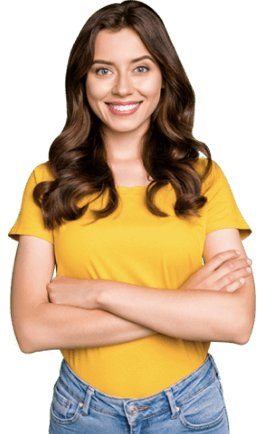 Looking for 99.5% SLA for your voice network service?
Make the most of voice solutions with an amazing network service availability to boost your business.
Share your details and we'll get you connected.
Got Questions?
Find your answers right here.
Products Related to PRI Line
Select the one that matches your business needs perfectly
Please Fill in Your Details and We'll Call You Back!
Great! Your details have been submitted successfully.
You will soon hear from us.
Please Fill in Your Details and We'll Call You Back!
Great! Your details have been submitted successfully.
You will soon hear from us.
Please Fill in Your Details and We'll Call You Back!
Great! Your details have been submitted successfully.
You will soon hear from us.